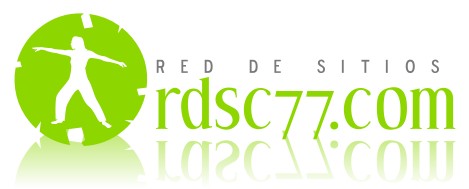 Politicas de Privacidad
Alguna de la publicidad que se encuentra en este sitio web y la rede de sitios listados en http://www.rdsc77.com (incluyendo pero no limitándose a Adsense Google Adsense: http://www.google.com/intl/es_ALL/privacypolicy.html ) puede cargar cookies en tu navegador con el propósito de proveer avisos relevantes, y usar web beacons para acumular y procesar esa información. Este sitio no revela a los avisadores información adicional que permita relacionar la cookie del browser con tu cuenta de usuario, ni con ninguno de tus datos personales, pero si aun así te sientes vigilado, tu browser permite deshabilitar las cookies, infórmate en su sitio de origen.

Este sitio mide el tráfico con diferentes soluciones que pueden utilizar cookies o web beacons para analizar lo que sucede en nuestras páginas

Este sitio también puede albergar publicidad propia, de afiliados, o de redes publicitarias. Esta publicidad se muestra mediante servidores publicitarios que también utilizan cookies para mostrar contenidos publicitarios afines a los usuarios. Cada uno de estos servidores publicitarios dispone de su propia política de privacidad, que puede ser consultada en sus propias páginas web.
Cookies

El acceso a este puede implicar la utilización de cookies. Las cookies son pequeñas cantidades de información que se almacenan en el navegador utilizado por cada usuario para que el servidor recuerde cierta información que posteriormente pueda utilizar. Esta información permite identificarle a usted como un usuario concreto y permite guardar sus preferencias personales, así como información técnica como puedan ser visitas o páginas concretas que visite.
Aquellos usuarios que no deseen recibir cookies o quieran ser informados antes de que se almacenen en su ordenador, pueden configurar su navegador a tal efecto.
La mayor parte de los navegadores de hoy en día permiten la gestión de las cookies de 3 formas diferentes:
Las cookies no se aceptan nunca.
El navegador pregunta al usuario si se debe aceptar cada cookie.
Las cookies se aceptan siempre.
El navegador también puede incluir la posibilidad de especificar mejor qué cookies tienen que ser aceptadas y cuáles no. En concreto, el usuario puede normalmente aceptar alguna de las siguientes opciones: rechazar las cookies de determinados dominios; rechazar las cookies de terceros; aceptar cookies como no persistentes (se eliminan cuando el navegador se cierra); permitir al servidor crear cookies para un dominio diferente. Además, los navegadores pueden también permitir a los usuarios ver y borrar cookies individualmente.
Dispone de más información sobre las Cookies en: http://es.wikipedia.org/wiki/Cookie

Web Beacons

Este sitio puede albergar también web beacons (también conocidos por web bugs). Los web beacons suelen ser pequeñas imágenes de un pixel por un pixel, visibles o invisibles colocados dentro del código fuente de las páginas web de un sitio. Los Web beacons sirven y se utilizan de una forma similar a las cookies. Además, los web beacons suelen utilizarse para medir el tráfico de usuarios que visitan una página web y poder sacar un patrón de los usuarios de un sitio.
Dispone de más información sobre los web beacons en: http://es.wikipedia.org/wiki/Web_bug
Privacy Policy
We recognize that privacy of your personal information is important. Here is information on what types of personal information we receive and collect when you use visit this site and the sites listed on http://www.rdsc77.com , and how we safeguard your information. We never sell your personal information to third parties.
Log Files
As with most other websites, we collect and use the data contained in log files. The information in the log files include your IP (internet protocal) address, your ISP (internet service provider, such as AOL or Shaw Cable), the browser you used to visit our site (such as Internet Explorer or Firefox), the time you visited our site and which pages you visited throughout our site.
Cookies and Web Beacons
We do use cookies to store information, such as your personal preferences when you visit our site. This could include only showing you a popup once in your visit, or the ability to login to some of our features, such as forums.
We also use third party advertisements on this site to support it. Some of these advertisers may use technology such as cookies and web beacons when they advertise on our site, which will also send these advertisers (such as Google through the Google AdSense program) information including your IP address, your ISP , the browser you used to visit our site, and in some cases, whether you have Flash installed. This is generally used for geotargeting purposes (showing New York real estate ads to someone in New York, for example) or showing certain ads based on specific sites visited (such as showing cooking ads to someone who frequents cooking sites).
You can chose to disable or selectively turn off our cookies or third-party cookies in your browser settings, or by managing preferences in programs such as Norton Internet Security. However, this can affect how you are able to interact with our site as well as other websites. This could include the inability to login to services or programs, such as logging into forums or accounts.
Collection of Information by Third Parties. This website may include third-party advertising, links to other websites, and other content from third party businesses. The content posted by these parties will be reasonably identifiable as coming from a third party. The operator of this website may share non-personally identifiable (e.g., demographic) information to facilitate delivery of relevant advertisements. These third-party websites, businesses, and advertisers, or advertising companies working on their behalf, sometimes use technology to deliver (or "serve") the advertisements that appear on our website directly to your browser. They automatically receive your IP address when this happens. They may also use cookies, JavaScript, web beacons (also known as action tags or single-pixel gifs), and other technologies to measure the effectiveness of their ads and to personalize or optimize advertising content. We do not have access to or control over cookies or other technologies that they may use, and the information practices of these advertisers and third-party websites or businesses are not covered by this Privacy Policy but are covered by their respective privacy policies. Some, but not all, third party advertising companies provide a mechanism to opt-out of their technology. For more information and an identification of advertisers that provide an opt-out mechanism, please click the following: www.networkadvertising.org/managing/opt_out.asp.